Professional Upholstery Cleaning in Reading
The search is over if you need professional upholstery cleaning in Reading. Do you know why?  Because we are not only a well-known name in the cleaning industry but we are recognised as one of the most recommended and trusted cleaning providers in the industry since 1991.
In terms of manpower, our cleaning company has been consistently hiring specialist upholstery cleaners noted for their reliability and adherence to excellent and quality service. Our teams are rigidly screened and undergo conscientious training with strict background investigation and references. The cleaners are fully equipped with the skills and knowledge they need to deliver superior upholstery cleaning services and results for greater customer satisfaction.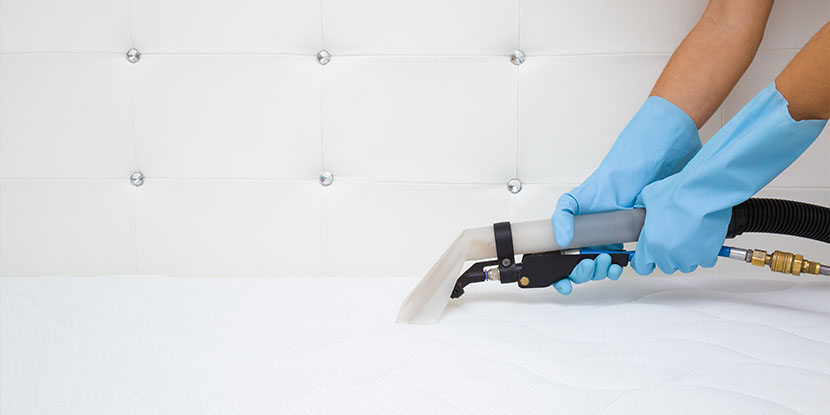 Upholstery Antiviral Sanitisation to Destroy 99.99% of Bacteria and Viruses
Step 1: Pre-spraying your mattress and upholstery with antiviral detergents
Before performing Hot Water Extraction on your mattress or upholstery our fully protected upholstery cleaning technicians will pre-treat your mattress or sofa with an EN1276 CERTIFIED antiviral detergent. Such solutions have neutral pH, making them safe for any wet-cleanable surface. They also completely remove embedded urine, cooking, pet, and smoke odor from upholstered furniture and carpets.
Step 2: Agitating the detergent to kill even more germs
Using a special agitation technique, our certified upholstery cleaners work in the detergent into your furniture or mattress, to ensure the antiviral disinfectant goes deep and kills the germs.
This allows the antiviral detergent to thoroughly penetrate the surface and eliminate the germs.
Step 3: Performing hot water extraction to ensure thorough sanitisation and fast drying
After 15 minutes of waiting time, the detergent has eliminated 99.999% of all germs in your upholstery including viruses such as Coronavirus, MRSA, and Hepatitis B. Our specialists then perform Hot Water Extraction cleaning to completely sanitise your piece of furniture.
Always Using the Most Suitable Upholstery Dry Cleaning Method
The technician will carefully examine your delicate upholstery items to determine the best way to clean them. Here you can take a look at the methods we apply to freshen up even the most lavish of fabrics.
Dry solvent cleaning
The detergent used for this type of furniture cleaning does not contain and does not require the use of water at all. It is specifically designed to connect with dirt on a microscopic level, but it does not affect the fabric in any way, thus there is no chance of damaging it. Once properly applied, the detergent is then removed with a vacuum cleaner, which also effectively rids the treated upholstery of any residing dirt.
Dry foam cleaning
Low moisture detergent is applied to the fabric after the pretreatment. It is rubbed in with a rotating brush, which is absolutely safe for the fabric. In the end, the foam is vacuumed off and you are left with a well-refreshed upholstery.
Leather sofa cleaning
The leather furniture cleaning of sofas, ottomans, and armchairs is done with professional detergents, which are carefully applied using cotton cloths and wiped away afterward. We successfully clean couches made of aniline, protected, and nubuck leather. However, if the leather has been stained with something, there is a good chance that the damage is permanent and the leather sofa cleaners may not be able to take it out.
Frequently Asked Questions
Do you use chemicals for the cleaning?
Yes, and the detergents used in the service are perfectly safe for your family and pets. But in case you are sensitive to certain chemicals, then please warn us in advance so that we can provide you with a suitable alternative.
How can I know what method is suitable for my upholstered items?
It is okay if you are unaware of this, we will pick the most suitable way to clean them. However, here are some of the codes found on labels: S: solvents only, no water. Item can be dry cleaned; X: vacuum or brushing only. No water. Item cannot be deep cleaned; W: water is safe. Item can be steam cleaned; WS: mild detergent or dry foam cleaner. Dry treatment is suggested.
How does steam cleaning work on upholstery?
Steam cleaning, as the name suggests, uses water under pressure to create steam with which the fabric furniture is treated. The water under pressure is powerful enough to remove most of the dust and debris on the fabric yet gentle enough not to tear the textile. It is important to know whether your upholstered furniture can be steam cleaned. If unsure, you can call our customer service who will be happy to assist you.
How much time will it take for the upholstery/mattress to dry off?
Usually, it takes from 4 to 8 hours for most types of upholstery. However, mattresses take a little bit longer – between 12 to 24 hours. Of course, a lot depends on the room temperature and the air flow. Upon your request, your sofa cleaning specialist can place an air mover near the cleaned item to speed up the drying process.
What if the upholstery is damaged during the cleaning procedure?
The chance of something like this happening is very slim. However, in case an accident occurs, keep in mind that this upholstered furniture cleaning service is 100% insured and you will be completely compensated.
What are your work hours?
Our services are available from Monday to Friday, from 09:00 – 17:30. We're quite flexible, so evening appointments can be arranged as well, but keep in mind that some of the equipment is quite noisy and it can be a bit disturbing for your neighbours.