Expert Industrial Cleaning Services
Our specialists operate in Reading and surrounding areas and we have earned a reputation as one of Reading's most reliable and trusted industrial cleaning companies, with a range of services from de-greasing hard floors to cleaning ducts and cladding.
Whether you are at the end of your lease and require a deep clean to your warehouse as part of the dilapidation process, or you are a steel manufacturer looking for a specialised clean to degrease and sanitise an assembly line that has become contaminated, The JC Clean has the experience and expertise to carry out the job to the highest of standards.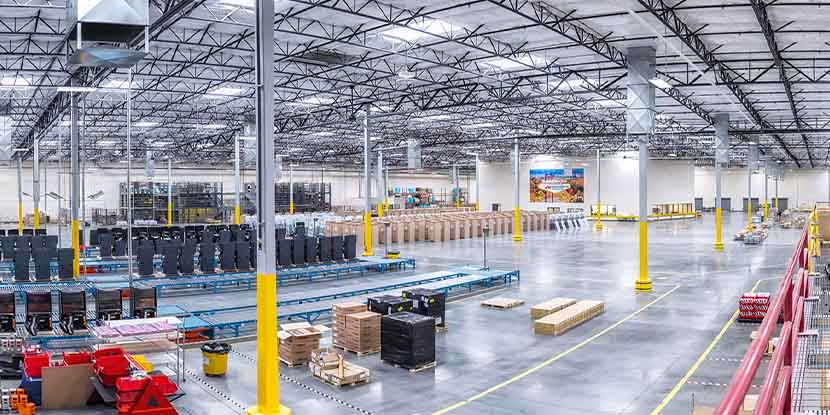 We have worked on a vast number of different sites over the years including sensitive sites such as engineering units working on projects for the military, flour mills with the hazard of combustible flour dust at a high level, scientific laboratories with clean zones, and food manufacturers controlling bacterial contamination. Because industrial sites vary so much in size, scope, and usage, not to mention the challenges posed by the actual industrial process, we design complete and bespoke cleaning
solutions
for our clients in the industrial sector.
We Offer a Complete Range of Industrial Cleaning Services
   Mechanical scrubbing and de-greasing hard floors
   Equipment & Machinery cleaning and de-greasing
   High level cleans including roof girders, cable trays & lighting
   Staff welfare facilities & offices
   End of lease cleans to industrial units
   External cleaning (cladding, windows, signage)
Reliable Industrial Floor Cleaners in Reading
If you're looking for industrial cleaning experts, then we are the company for you!. We must ensue:
   Always have a personal point of contact.
   Full on-site service management.
   Bespoke service suited to your requirements.
   Ethical employers.
   Over 29 years of satisfied customers.