Professional Carpet Cleaning Reading
Our professional carpet cleaning services in Reading are carried out by expert carpet technicians who are trained specialists in the craft of carpet care and offer a superb level of service at a price you can really afford. Your carpets are a key part of the personality and ambiance of your home or office, adding color and vibrancy. When they get dirty and jaded, it affects the whole feel of the space where you live or work.
The right place to hire a reliable carpet cleaning company starts and ends here. We work across Reading, Newbury, Oxford Bracknell, Maidenhead, Slough, Henley-on-Thames, and the surrounding areas.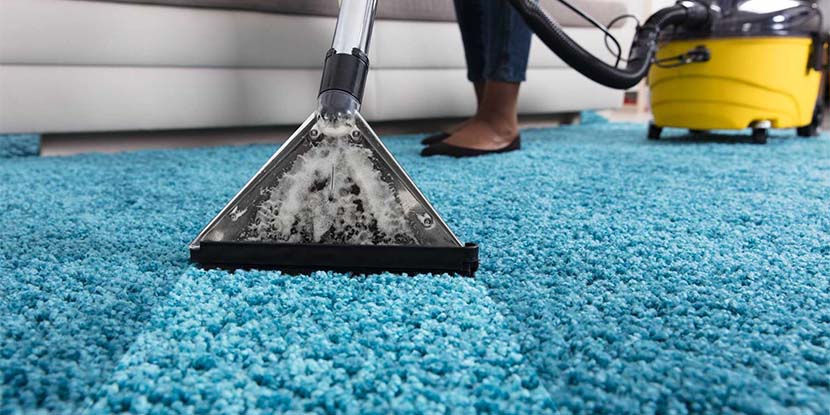 Vacuuming Alone isn't Enough!
No matter how often you run the vacuum over the carpets in your home or office, it will never leave your carpets completely clean. Over time, dirt gets ground in and without a regular cleaning regime, your carpets can be susceptible to bacteria and parasites.
And even though you might use off-the-shelf carpet cleaning detergent from time to time, that will only go so far.
Hot Water Extraction Carpet Cleaning Method
Using high-temperature steam to clean deep into the carpet pile, this system is suitable for carpets made from durable synthetics and fabrics.
Before starting the carpet cleaning process, our technician will first vacuum the carpet to remove loose dirt and will then spray a unique cleaning solution that breaks down all dirt and bacteria in your carpet.
Once that process is complete, the carpet cleaner will then pre-treat any stains or marks with a suitable detergent, making them easier to lift.
This approach makes up our 5-step carpet cleaning system:
Pre-inspection and carpet audit
Vacuuming
Pre-spray
Pre-treat any stains and marks
Extraction
Dry System Carpet Cleaning Method
Some carpets and floor coverings are too delicate to use the hot water extraction process to clean.
Where this is the case, we use a system that uses next to no moisture to make sure that whatever your floor covering, it's fully protected. This dry system uses a powdered cleaning agent to break down dirt and grime and specially designed tools that gently work it out from the fibers of the carpet. The carpet is then vacuumed again to remove all dirt particles completely.