Commercial Floor Cleaning Services in Reading
If you are looking for professional hard floor cleaning in Reading, then look no further. Our floor cleaning specialists are dedicated to the quality of service and reliability. Whether you are remodeling or renovating your house, hard floors are likely to be the center of attention in any property. Save time and money by deducting the cost of cleaning hard floors by hiring a professional floor cleaning company to do the job for you.
At JC Cleaning Services in Reading, we're able to clean, polish, and restore any kind of hard floor and carpet. From tired floors in old homes to high traffic commercial spaces, we're able to rejuvenate and uplift floors to keep them looking their best. Working across Reading, Newbury, Oxford Bracknell, Maidenhead, Slough, Henley-on-Thames, and the surrounding areas, we extend the lifespan of your floor while improving its appearance.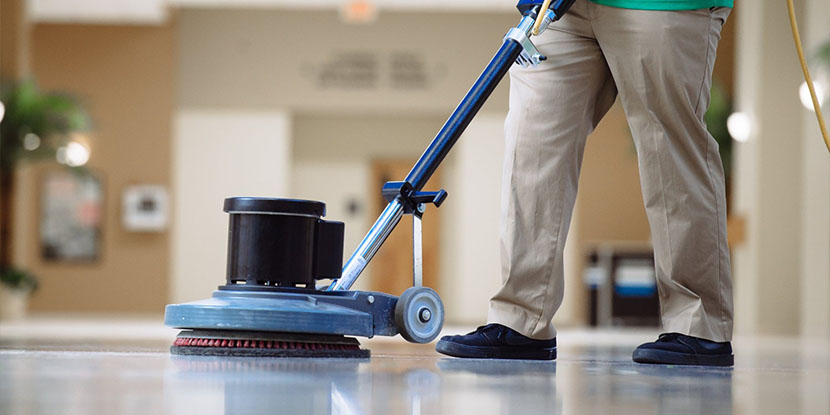 We have over many years experience of hard floor cleaning and polishing service and maintaining a variety of floor surfaces including:
Vinyl
Marble
Terrazzo
Wood
Stone and other synthetic floor coverings.
Why Choose Us For Floor Cleaning in Reading
   JC Clean is dedicated to professional hard floor maintenance and care.
   We will talk to you and recommend a service that suits your requirements, expectations, and budget.
   We have knowledge, skill, and experience you can rely upon.
Our hard floor cleaners are highly skilled, trained technicians who aim at achieving the warmth and elegance back to your floors carry out all of our work. They are able to handle all of your needs including wood floor waxing – for home, office, or business.
Our cleaners are trained to respect the customer, and their property, and anyone who works for us is strictly monitored, vetted, and fully insured. They will advise you on the best treatment available for your floors. They will clean your floors and bring them back to life again using the most up-to-date cleaning solutions and equipment on the market.