Stain Removal Services in Reading
Stains on the carpet are inevitable. You may be the most careful person in the world but your guests, children or pet may create a mess in an instant. Whether it is an accident you saw take place, or you came back home to a nasty stain on the carpet, it can not only be a frustrating moment but a depressing one too.
If the stain is large, it is completely natural to feel like you will need to replace the carpet. Some stains are pretty tough and they look awful. Yet, before you start to worry or cry, why don't you try the stain removal service of JC Clean? Our expertise in this matter is unparalleled.
Dispose of the stain, not your carpet! Book our stain removal services in Reading today!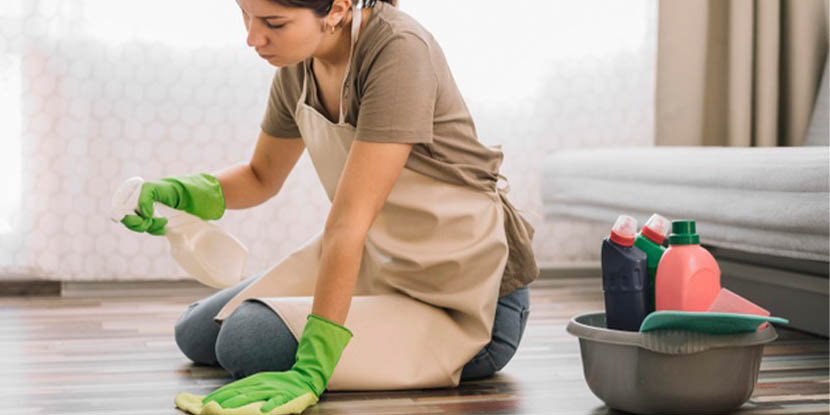 We Deal With All Kinds of Stains
Whatever has left a mark on your carpet, we are here to take care of it. With a timely notice of 24-48 hours, we will arrive to quickly remedy the situation. Many clients in Reading have already tested our service and found out that stains are no match for us.
We deal with all kinds of stains. We have developed our portfolio over the years and currently offer help with:
Blood
Food
Coffee/Tea
Urine
Vomit
Ink
Cosmetic products
There are a lot of stains that can end up on your carpet. Many stains are protein-based, usually a result of a pet mess or a mistake when cooking with cheese, eggs, or cream. When it comes to cooking, let's not forget about grease- and oil-based products, which could leave a nasty mark on the carpet. The sight of a tannin-based stain on your carpet is one you will want to erase as soon as possible with our service. We can get rid of coffee, juice, or tea stains in a breeze.
We recommend you contact us as soon as you notice the stain. In order to guarantee some success with the stain removal, we need to treat the spot immediately.
Remember, some stains become impossible to remove after the 48-hour mark, so make sure you get in touch with us as soon as a problem occurs. We know better than anyone else that speed is of the essence. That is why we will act quickly and arrange the service for you immediately. We will not waste time with unnecessary questions and will get back to you as soon as you contact 01183 247 394 or send us an email.
JC Clean Stain Removal Process
When it comes to safe cleaning, we prefer to be on the safe side. We utilise specially formulated cleaning solutions, which have been proven multiple times. As long as the stain is fresh, we will select the best solution and deal with the problem right away. Once the cleaning product has worked its magic, we will use hot water extraction to inject water and remove the stain. If any mark remains, we will go through the same process again, till we get a satisfactory result!
What Should Do in Case of Stain:
Keep a cool head
Gently blot excess liquid and remove solid matter
Contact us immediately on 01183 247 394
Share what type of stain and carpet you have
What Should Not Do in Case of Stain:
Rub and sponge the stain vigorously
Use any carpet solution on your own
Try to clean the stain if you don't know how
Lose hope and think your carpet is lost
Why Choose Us for Stain Removal Services
We have many years of experience in this industry
Our methods and solutions are 100% proven
We successfully clean nearly all stains from carpets
Our price fits every budget
Expert knowledge on how to deal with various stains
Give us a call on 01183 247 394. Our customer support representatives will tell you all the info you need to know about our stain removal services in Reading. They will also provide you with a free quote and guide you through the booking process.