Our Driveway And Patio Cleaning in Reading
Wherever you are in Reading or surrounding areas like Newbury, Oxford Bracknell, Maidenhead, Slough, and Henley-on-Thames, we will clean your driveway, patio, and pathway using concrete and high-pressure washing systems of cleaning.
The driveway is an important factor when you want to create a curb-appeal and give a good impression of your home and generally enhance your neighbourhood. This is why it's best to leave this specialist job to a professional cleaning company.
The good thing about driveway cleaning is that the process does not use chemicals to clean pathways and patios, whatever it's made from. At the end of the cleaning process, you will see that your external surfaces are immaculately clean.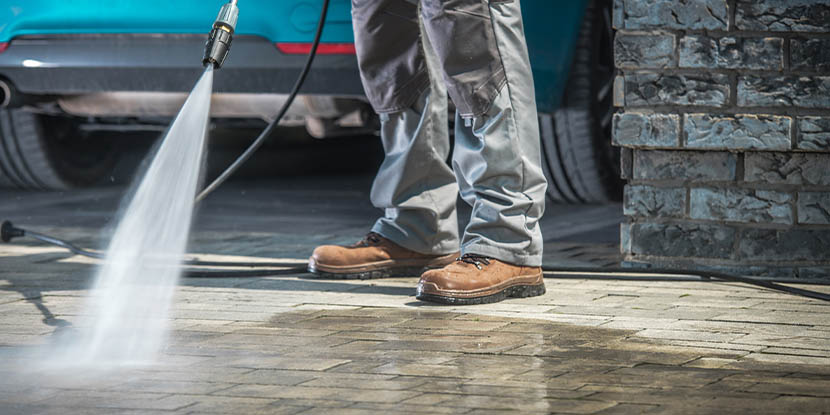 Why Choose JC Cleaners for Driveway Patio Cleaning
Unlike with other cleaning companies, we pay attention to every detail of the area. We do not only attend to the obvious but also treat sections that are not frequently seen. So, we keep driveways, pathways, and patios immaculate and looking like new after patio cleaning operations.
Our objective is to give great results when we clean your patios, paths, walls, corridors, and other types of builders cleaning. We only use the latest equipment in high-pressure water jets.
We are not complacent and are always looking for ways to improve and find better ways to deliver quality service and total customer satisfaction; no ifs and no buts.
We have the latest set of tools and attachments for effective cleaning and preventing damage to your properties.
Our professional cleaners are fully equipped in terms of training, skills, and knowledge on high-pressure cleaning and other types of services as well. They consistently maintain high operating standards and at the same only rely on environment-friendly products.
When you hire us for regular block paving cleaning, we do not only clean but we add life to your properties.