Computer Cleaners in Reading
From hardware to computer screens, keyboards, and telephone cleaning. Your only professional cleaning solution for computers and other IT products. PC cleaning is one of our specialities. With our track record, we can assure you that we can deal with all aspects of cleaning your computers.
Regardless of the size, brand, and level of computer infrastructures, we can tackle all problems from inside to outside without damaging your computer. It is important that safe cleaning is performed. The computer is one of the essentials of today's world. We can offer cleaning packages to suit your different needs and pockets. Here are more details to convince you that we are the right cleaning company in Reading to clean your computers and other IT equipment.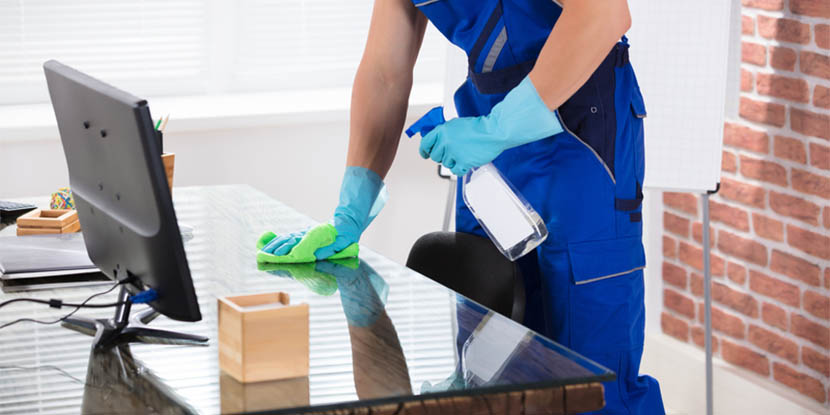 Why Hire JC Cleaners
We shall perform professional computer cleaning services to eliminate contaminants like dust and dirt and the effect they might have on your PCs.
We do not only clean but sanitise computer areas in order to contribute to your IT efficiency.
Our pc cleaning services include deep cleaning and minimal interruptions to workspace and time. All of these are available in different packages to suit your needs.
Customer satisfaction is guaranteed!
We only use reliable and recommended cleaning products and equipment.
Whether your company is large or small or operates in agriculture or electronics, or you have only 10 or 50 computers, we can deliver excellent results for you.
Have you ever experienced a situation where your screen reveals text messages like system error or computer failure? One of the reasons for failure is due to the accumulation of dust, dirt, and other particles in some parts of your computers. Thus, there is a need to reduce or eliminate these contaminants to protect your computers and stored them together with other IT accessories.
Call us on this number 01183 247 394 for a free quote or click on this link and fill the required fields to get a quote. we can help you protect your computers and prevent damages to data stored inside the memory.